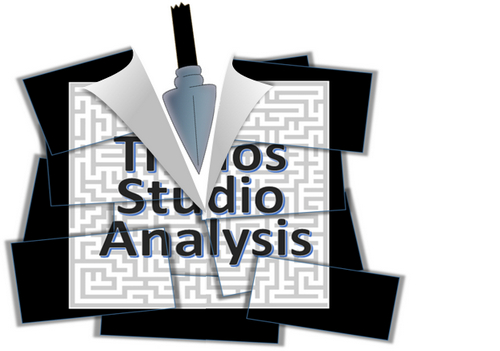 .
Studio provides a variety of reports ranging from content to help you analyse how much work you have to do, through data designed to help you prepare quotes and invoices to reports that record the amount of corrections you had to go through when reviewing the work you did, or that of others.  In fact it's quite interesting to look at the many different reports available:
Wordcount : Counts the number of words occurring in the files
Translation count : Counts the number of words translated in the files
Analysis report : Analyses files against the translation memory, producing statistics on the leverage to be expected during translation
Update TM report : Provides statistics on what was updated to the Translation Memory with the contents of translated bilingual files
Verification report : Verify the contents of translatable files. Reports errors based on your verification settings
Translation Quality Assessment : Presents the translations quality assessments occurring in the files (Studio 2015 onwards)
All of these reports can be viewed directly in Studio by looking in the Reports View, they can be printed directly from there too and they can all be saved in a number of formats (Excel, HTML, MHT and XML) for use elsewhere.  Of these Excel may be the more useful for most people, but the format is not customisable which means you end up with a spreadsheet that is quite often full of useless data that you have to strip out and reformat to get what you need.  It's also time consuming when you just want the report for one file out of your analysis, or several selected from the overall project… in fact let's face it, if you don't like this format then it's time consuming now matter how many you need!
I've written in the past about All I want is a simple analysis but I haven't addressed how to get the report in an easier way than having to navigate through the menus, save to Excel, manipulate the data as you see fit and save the file or copy the data.  One of the reasons for not addressing this is because it's actually not that hard to do, and many people find the reports produced by Studio quite usefuil as they are.  But if you don't like them, if you want something more straightforward, or you have to do this as a Project Manager many times during the day then what do you do?
This problem is one that was faced by SDL in at least one of the translation offices, and they were fortunate enough to have an Operations Director who likes to tinker with code from time to time and he often comes up with innovative solutions using the OpenExchange.  We're even more lucky because he also shares many of his ideas on the OpenExchange so others can benefit from them too.  This is a case in point.
CopyWordCount
You can find this freely available for Studio 2015 on the OpenExchange here and I like this application for its simplicity.  Once you have run a wordcount, or an analysis report, on your Project you can simply select the project from the projects list, or specific files in the project and right-click and select Copy Word Counts, use the ribbon menu as shown below or a keyboard shortcut (default is Alt+F5):

This action copies the appropriate data to your windows clipboard and it's now available for you to paste directly into the application of choice.  If you paste to excel it will neatly fit into the cells:
If you paste to an email for example it will use a nicely formatted html:
Simplicity itself!  But just to make sure it's all clear here's a short video explaining how it works and just how many steps it can save, especially if you're a busy Project Manager:
Length 4 mins 12 seconds
Social sharing, kindle or email....