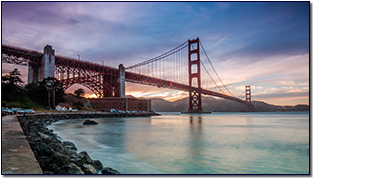 On two previous occasions I've been lucky enough to attend the SDL Innovate conference held at the San Francisco venue, and this year I get to go again.  But this year is particularly special!
Actually every year is great because someone like me, entrenched in the world of our Language Solutions, rarely gets a really good glimpse into what SDL is capable of providing as a leader in global customer experience.  I have a pretty good idea as I try to attend all the internal briefings we have, and I also get to work across many of our teams as I'm lucky enough to dabble a bit in the things we do for our communities and across social media.  But there really is no substitute for the value we create for our customers at an event like this.
But this year is really special!
I think it's special because one of the things I'm really passionate about is the platform we provide for our customers and this year we're giving them the insight into what they can really achieve.  I've spoken about this before in various articles about the SDL OpenExchange (now RWS AppStore).  But even this only scratches the surface of what's possible, particularly when you consider the platform I get so excited about is available across all of the SDL products.  So for an organisation that takes advantage of more than just our language solutions the potential for partnering, building business efficiencies, creating tools and offerring their own customers unique solutions that would only be possible with the SDL product sets is significant. You can find the full agenda for the pre-conference day on the Innovation website where it's been split into three tracks:
You can click on those links to see how these tracks break down and you'll see the sessions themselves have something for everyone… in fact there is so much packed into this pre-conference day alone it's really hard for me to stay focused on what I really want to talk about!  The Introductory training crosses Language, Web, eCommerce Optimisation, Knowledge Center and Customer Journey Analytics… so all the parts that as a whole make up the customer experience solution that is SDL.  In fact if I have any disappointment at all it's that my day is going to keep me busy with Language and I won't be able to attend all the rest!  Not too disappointing though as I do love what I do!  So this is the first part "Introductory Training for Technologists, Project Managers and Administrators" and I'm involved with the Language Track for this.
The CX 101 Track, to use the words on the website, is for "Business Users and Marketeers" and is designed to ensure all attendees go away with valuable insights into how they can "effectively plan, execute and measure omni-channel marketing campaigns."
Developer Day
But the really special part for me is the Developer Day… or days in fact!  This also covers all the SDL products and solutions but I'm going to focus on Language. In the last 6-months we have seen the start of many wide ranging changes to what we offer developers and tech partners.  For example Romulus Crisan, our SDL Language Platform Evangelist Developer, who joined us late last year has worked hard creating and supporting several new facilities we provide for developers on the Language side of our business:
a new community platform we have provided for existing communities of developers

The SDL OpenExchange (now RWS AppStore) and the Language Cloud groups are our Language platforms so far… but I can see this extending

a new interactive set of API documentation

developers can add comments and share code

offline API documentation for ease of use

doesn't have the benefits of the online version but very handy!

freely available API documentation without it hiding behind a firewall or additional costs
.
Code sharing through SDL Github

a growing respository of code from things SDL develop using the APIs to supplement the API documentation with real life examples
developers can build on these applications too and help improve the applications for the benefit of the wider SDL community
These are all very exciting, innovative and open initiatives that support the customer experience focus at SDL.  All of these things naturally lead to something like a Developer Day at SDL Innovate!  So on the language side we have a very exciting agenda lined up which any developer will benefit from.  In fact if you are a business using SDL Language products and you haven't taken advantage of the capabilities you already have access to, then this is the perfect opportunity for you to see what you could/should really do.  You didn't just buy SDL Trados Studio, MultiTerm, SDL Passolo, GroupShare or WorldServer… you bought a Language Platform and if you aren't tapping into the potential of this platform already then you're missing a trick or three! This is the agenda for the Language track alone… you can check out the rest here:
Building Mobile Applications with SDL Language Platform (Erik de Vrieze, Architect & Technical Specialist)
The Language Cloud API in Action (Erik de Vrieze, Architect & Technical Specialist)
WorldServer: Integrating a CMS into Your Translation Management System (Bill Slack, Director, Solution Architecture)
Inside Studio (Romulus Crisan, SDL Language Platform Evangelist Developer)
SDL Studio "in context" – Presentation of the "CRiC" plugin (Laurent Pierret, Applications Manager Language Service, European Patent Office)
I'm really pleased to see Laurent Pierret presenting because he has done some great work on some really practical and innovative solutions for the EPO.  You just don't get this kind of expertise and experience in one place at one time… fantastic opportunity and very exciting.
But that's not all! On the second day we are running a mini "Hackathon"… or rather a kind of event where you can code all day, with your peers and with the guys from SDL to create solutions for things you want.  So a little different from a conventional Hackathon but the aim is to ensure you get the most out of your trip and learn how to do some innovative work with the Language Platform in a very short space of time.  There'll still be prizes though!! I know, from following the community threads in the Developer Community how much people are using this platform, and also how hard it can be sometimes when you can't quite see the wood for the trees.  The "Hackathon" is an opportunity to condense days/weeks of effort into one day and when combined with the first days eye opening presentations I think it's an event not to be missed!
I've already rambled a great deal, and have only scratched the surface of what's on offer at SDL Innovate this year.  If you work with SDL products and only attend one event this year… it should be this one, especially if you're a developer!!  Register now!