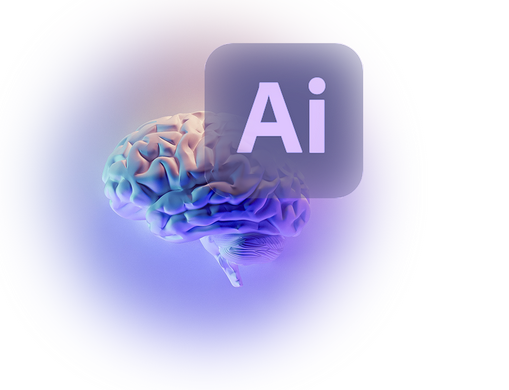 Why would you have to?  Surely Ai can translate itself?  If not it sounds like a pretty big topic… or I'm just confused.  Acronyms can do this to you and these days we do have good reason to be confused… Multiterm/Machine Translation (MT), National Aeronautics and Space Administration/North America South America (NASA), Role Playing Game/ Rocket Propelled Grenade (RPG), Wages For Housework/Working From Home (WFH)… the latter essentially being the same!!  The list is huge and these days I find myself looking something up almost every day.  Ai is another one… Artificial Intelligence is probably what crossed your mind right from the start, particularly since I put it on top of a brain!  I actually found 164 meanings for this acronym but only one of them matches the topic for my article… and that is Adobe Illustrator which should be a far more manageable topic for translation!
In the last couple of months I've seen quite a lot of requests from users asking how to handle Adobe Illustrator files because we don't have a filetype out of the box for them.  We also don't have a filetype on the appstore… but we do have several solutions.  Or rather we DID have several solutions and this may be the reason for me getting contacted!  We used to have four solutions for handling these files… all of them paid applications, there are no free solutions for this on the appstore:
Sysfilter TC for Adobe Illustrator CC 2020-2022
Ai2txt
CopyFlow Gold for Adobe Illustrator
Ai Text-Convert
The last two are no longer available on the appstore.  Ai Text-Convert was actually written by an ex-SDL employee in his own time but he is no longer contactable through the details he provided on the appstore and as the app was not free we have removed it.  It was also only for much older versions and of little use today.  CopyFlow Gold was provided by Peter Baumgartner and he retired last year.  When I spoke with him last week he confirmed that CopyFlow Gold for Quark just faded away as it was no longer supported after Quark 9, and the CopyFlow Gold source code for Adobe InDesign and Adobe Illustrator was purchased by a language agency.  That agency does have plans to make them available again in the future, but for now asked that we remove them.
So that just leaves two!  But before I dive into them a little please note that a copy of Adobe Illustrator is required for them both.  So it's not enough to just have these solutions from the appstore.  They won't work unless you also have Adobe Illustrator.  You may also ask why do I need them if I have Adobe Illustrator (I'm going to use the acronym Ai from now on!) and this is also a valid question.  The answer is that although Ai has got a text export, there is no import.  So you could translate the export and then use the translation to copy paste a bit at a time back into the Ai file within the Ai user interface… if you know what you're doing!
You could also use T-Window for Clipboard (another application available on the appstore and one I have written about before), as this will allow you to translate directly in the Ai user interface using your Translation Memory… if you know what you're doing!
Sysfilter TC for Adobe Illustrator CC 2020-2022
The Sysfilter team just released a new version of this application in January this year.  It's got various features that revolve around a small workflow you enter into via the "Task" icon on the main screen:
I'm not going to cover all the process and features this tool offers, but it's worth covering how the workflow starts with the "Task Selection" as this will give you a pretty good flavour of what's on offer:
Export text from an Illustrator project
Import text into an Illustrator project
Execute Illustrator layer actions
Merge Documents
Split Documents
Exporting is going to create a file (DOCX or XML) containing the text for translation… importing is going to import it back in again.  Seems simple enough, but each of these steps contain more options that provide quite some flexibility for anyone knowledgeable about Ai or EPS file formats:
choose to export DOCX + XML (text only); DOCX + XML (including layout tags); XML only (including layout tags)
create a PDF to assist with DTP and context for the translator
export hidden text
export text from selected layers
various save settings to match those offered by Ai
custom export settings to support the management of files in a multilingual project
log files containing word/character counts
You really need to try the demo version to learn about all the options that are supported with this tool and see whether it's something you would benefit from.  There is a 50+ page manual that seems fairly straightforward, but I do think this is a tool designed for someone who does a lot of this type of work and has a reasonable knowledge of how an Ai or EPS file is put together and what the different layout tags do.
Where can you find it and what does it cost?
AppStore: Sysfilter TC for Adobe Illustrator CC 2020-2022
Cost: € 389 +VAT (annual subscription)
Demo version available

Ai2txt
The developer, Sergey Inozemtsev, has taken a far more lean approach to this task of exporting/importing the translatable text.  Rather than create an application with many options he has created a script that can be added to the script menu in Ai here (I did chop some of the menu off my screenshot in case you see something a little different!):
To add it you just copy the JSX file you'll download from the appstore and place it here:
c:\Program Files\Adobe\Adobe Illustrator\2021\Presets\en_GB\Scripts\Ai2txt.jsx
So a very simple setup.  You could also select the script file each time using the "other Script…" option in the menu above, but it's far more comfortable adding it to the menu as it feels like it's part of the software.
All you would do is open the Ai file and then select the script from the menu.  This brings up a small menu where you either "Export to XML/TXT…" or "Import to XML/TXT…":
Exporting will create a file (XML/TXT) that can be translated in any CAT tool.  Importing the file (after translating of course!) will update the text in the Ai file with the translations.  Finally either you, or your customer, would apply the finishing touches to the Ai file as part of a DTP step in the process.
The XML file is a well structured XML file that Trados Studio will handle out of the box with the default XML filetype so for most files there should be no need to do any additional work in preparing for translation first.  The TXT file is intended mostly for anyone not using a CAT for the translation work.
Just a note on the TXT format if you do decide to handle this in Trados instead of the XML.  Trados Studio 2019 and earlier will handle this perfectly, but Trados Studio 2021 introduced a new encoding detection library that sometimes, not always, fails to handle the TXT file correctly and large amounts of translatable material will be missing.  The workaround is to make sure that the TXT file is always UTF-8 (which the developer has ensured on export) AND has a BOM.
As a tool to simply manage the text I really like this, it's a pleasure to use.  I think many translators asked to handle this sort of work may not know the ins and outs of working with Ai, and they may not have a copy of Ai either.  So this could quite easily be something they could encourage their client to purchase as part of their contract and then only focus on the translation itself.  Alternatively, if you get a lot of this type of work you could purchase Ai, and this script, and then do as much or as little of the Ai work as you have agreed with your customer, but at least provide the translated versions of the Ai files.
Where can you find it and what does it cost?
AppStore: Ai2txt
Cost: € 50 (permanent licence)
Demo version available

To conclude!
Two very different tools… and I like this.  They provide a solution for the heavy and expert user, and also for someone who does the occasional translation of these file types.  When looking at the price it's important to note that both tools can only be used with a copy of Ai as well.  At the time of writing this seems to be around € 24/month as a subscription… or you could go the whole hog and take the Creative Cloud solution for € 60/month which includes Photoshop, Illustrator, InDesign, Premiere Pro and Acrobat Pro.
I based these prices on purchasing from Germany so I guess they'll vary from region to region.  So don't forget to take this into account unless you've a cooperative client who understands what's needed to support the localization of these files.  If it was me receiving a lot of work from a particular client who was expert in their use, then I think it would be worth introducing them to these sort of tools so they could provide you, if you only want to translate, the files with the right sort of content for your CAT tool.  If you don't, then accommodating the cost and the DTP effort is something to think about when working out your rates, especially if you don't do a lot.
On a final note… Sergey reminded me that for some PDF files Illustrator is also a good tool to use.  To quote him "it is inconvenient to work with multi-page text files (books, technical manuals) in Illustrator, but cards, letterheads and advertising booklets are very well processed in Adobe Illustrator.".  So if you do make the investment it's worth keeping this in mind since it could provide the additional benefits of being able to deal with those tricky PDF files!