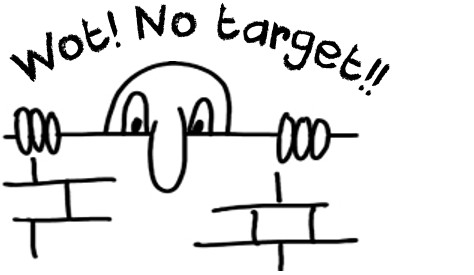 The origin of Chad (if you're British) or Kilroy (if you're American) seems largely supposition.  The most likely story I could find, or rather the one I like the most, is that it was created by the late cartoonist George Edward Chatterton 'Chat' in 1937 to advertise dance events at a local RAF (Royal Air Force) base.  After that Chad is remembered for bringing attention to any shortages, or shortcomings, in wartime Britain with messages like Wot! No eggs!!, and Wot! No fags!!.  It's not used a lot these days, but for those of us aware of the symbolism it's probably a fitting exclamation when you can't save your target file after completing a translation in Trados Studio!  At least that would be the polite exclamation since this is one of the most frustrating scenarios you may come across!
At the start of this article I fully intended this to be a simple description of the problems around saving the target file, but like so many things I write it hasn't turned out that way!  But I found it a useful exercise so I hope you will too.  So, let's start simple despite that introduction because the reasons for this problem usually boil down to one or more of these three things:
Not preparing the project so it's suitable for sharing
Corruption of a project file
A problem with the source file or the Studio filetype
Social sharing, kindle or email....